Santi Rozario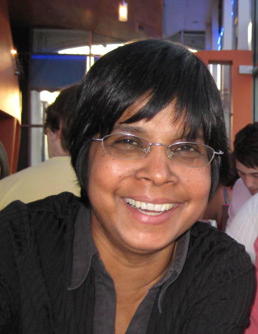 Biographical note
Santi Rozario is the Associate Director of the Body, Health and Religion (BAHAR) Research Group and an Honorary Associate in the Department of Anthropology at the University of Sydney, Australia. She is also the IT officer for BAHAR. She can be contacted via this e-mail
Santi's academic background is in sociology and social anthropology. Her PhD (University of New South Wales, Sydney, 1989) was on women and the relations between religious communities in a Bangladeshi village. Her doctoral thesis was subsequently published as Purity and Communal Boundaries: Women and Social Change in a Bangladeshi Village.
She has continued to carry out research in Bangladesh, in areas including development studies, health (including childbirth and reproductive health), microfinance, and religion. In 2005-7 she directed an Australian Research Council-funded project on Religious Nationalism and Sustainability in the Asia Pacific Region.She has also carried out research with British Bangladeshis in the UK, including a project on genetics, religion and identity (also in 2005-7), and an ESRC-funded project (2008-11) on Islam, young Bangladeshis, marriage and the family and involved field research in both Bangladesh and the UK.
Santi's CV can be downloaded here. Two reports written by Santi Rozario for CARE Bangladesh are also available for download: Building Solidarity Against Patriarchy in Bangladesh (November 2004) and Solidarity Against Patriarchy: The Village Perspective (September 2005)
Books
Authored Books
Edited Books
Edited Special Journal Issues
Other Publications
Santi is also the author numerous articles and book chapters. Her CV contains a full publication listing.

Recent and Current Funded Research projects
Other Web Pages