Body, Health and Religion Research Group (BAHAR)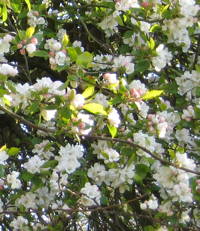 Resources
BAHAR Research Papers
Research paper No.1. Islam, Love and Marriage: New Choices for a New World. Findings from a research project on Young Bangladeshis in Bangladesh and the UK. Santi Rozario and Geoffrey Samuel, January 2011. (Revised version, 15 March 2011.)
Other BAHAR Resources
This short statement, the "BAHAR Manifesto," was written by Geoffrey Samuel and Richard Roberts in 2008 as an attempt to specify some of the motivating ideas behind BAHAR. It is not intended to be in any way definitive, but it suggests some of the thinking behind our research group.
This bulletin describes some early BAHAR activities. Reports on later activities can be found on the BAHAR Blog.
Asian Religions (General)
Public Lecture by Geoffrey Samuel for School of Oriental and African Studies, University of London, 11th November 2003: "Teaching Non-Western Religions Today: Finance, Politics and Identity".
Tibetan Buddhism
Resources relating to Tibetan Buddhism can be found here.
Bangladesh
Two reports written by Santi Rozario for CARE Bangladesh: Building Solidarity Against Patriarchy in Bangladesh (November 2004) and Solidarity Against Patriarchy: The Village Perspective (September 2005).
Music
Some music for BAHAR.


Page revised 12 April 2011
by Geoffrey Samuel.