Tanya Zivkovic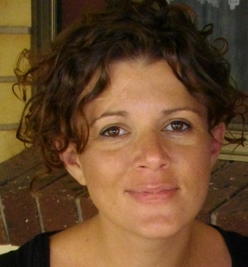 Dr Tanya Zivkovic is a social anthropologist whose research explores the body and cultural trajectories of the life course. These are themes in her work on death, relics, and reincarnation among Tibetan Buddhist lamas; 'the child', gender and obesity; and more recently Tibetan and biomedicine.
Tanya is a Research Fellow in the Department of Anthropology, University of Adelaide, and currently resides in Ascona, Switzerland as a 2011 Fellow of the Centro Incontri Umani. Her publications include:
Zivkovic, T. (2010) The Biographical Process of a Tibetan Lama. Ethnos 75(2): 171-189
Zivkovic, T. (2010) Tibetan Buddhist Embodiment: The Religious Bodies of a Deceased Lama. Body and Society. 16(2): 119-142
Zivkovic, T., Warin, M, Davies, M and V Moore (2010) In the Name of the Child: The Gendered Politics of Childhood Obesity. Journal of Sociology 46(4): 375-392
Tanya can be contacted at tanya.zivkovic@adelaide.edu.au




Page created 5 April 2011
by Geoffrey Samuel.