Susannah Deane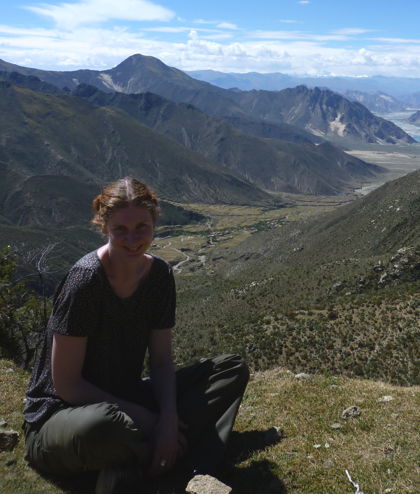 Susannah Deane is a postgraduate student undertaking a doctorate in the School of History, Archaeology and Religion at Cardiff University. She did her BA at Bangor in Psychology, and her MA at Bristol in Buddhist studies. In 2009-10, she studied at Tibet University in Lhasa.
For her doctoral research, Susannah is studying the diagnosis and treatment of mental illness and psychological disorders among Tibetans in South Asia,. She is particularly interested in the importance of religious identity in attitudes towards the use of traditional Tibetan medicine for psychiatric illness.
Susannah can be contacted by e-mail at DeaneSA@cardiff.ac.uk
Recent Papers
Being a good Tibetan: lay perspectives of madness and its causes. Cardiff University Spotlight on Social Sciences Conference, March 2013

From sadness to madness: Tibetan perspectives on the causation and treatment of psychiatric illness. University of Toronto Scarborough's Tung Lin Kok Yuen International Workshop: Buddhism and Science, April 2013

Religion, health and illness in the Tibetan context: Lay Tibetan perspectives of psychiatric illness and healing in Darjeeling, India. UCSIA (Universtair Centrum Sint-Ignatius Antwerpen) Summer School: Religion, Culture and Society, August 2013

"There is power in belief": Creating space for psychiatric illness and healing in the Tibetan context, First Annual Share Postgraduate SHARE Symposium: Borders and Boundaries (27th Sept. 2013) is entitled:


Page revised 22 October 2013
by Geoffrey Samuel.